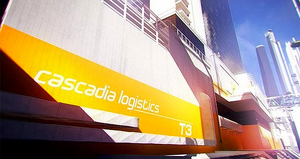 Though they are the owners and operators of the public transport systems and all logistics operations in Cascadia, CL are struggling to gain influence relative to their standing on the Conglomerate Board. They provide the arteries between the Cities and the capillaries within them, and everybody knows it, but they are still sidelined by the more illustrious corporations.
It is owned by the family of Beatrix Bloch.
External Links
Edit
Community content is available under
CC-BY-SA
unless otherwise noted.